Hakone is a popular hot spring town located near Mt. Fuji. Hakone has a lot to offer on a day or two days trip from Tokyo. This article introduces some travel tips.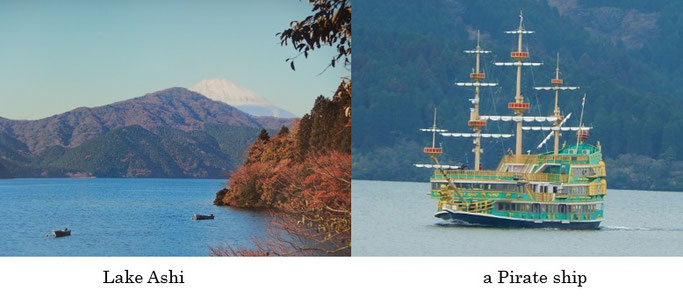 ■Shinkansen ride between Tokyo and Odawara
To go to Hakone from Tokyo, you have to go to Odawara which is the entrance city of Hakone area. Shinkansen, bullet train, is the fastest way. It costs 3,740 yen, but if you have JR pass, you can use it without extra fare. It takes only half an hour and very comfortable.
■ Hakone free pass
From Odawara, JR pass cannot be used, because there is no JR to go around the Hakone area. In stead, a private company called Odakyu operates various transportation as follows.
"Hakone free pass" from Odawara (4000 yen) is reasonable.
Using this pass, you can use the following popular course:
 A) Odawara>(Hakone mountain train, 60 min.)> Hakone-yumoto> Gora 670 yen
 B) Gora>(cable-car, 10)> So-unzan           420 yen
 C) So-unzan>(rope-way, 8) >Owakudani>(rope-way,16)>Togendai 1370 yen
 D) Togendai>(Pirate ship on lake Ashi, 40)> Moto-Hakone-port 1000 yen
 E) Moto-Hakone >(Hakone tozan bus, 35)>Hakone-yumoto 1200 yen
 F) Hakone-yumoto>(Hakone mountain train, 15)> Odawara 310 yen
Hakone free pass can be purchased at Odawara station and is usable within two days. 
■ A better tour route
A popular Hakone sightseeing route is the above A)>B)>….>F). 
Many travelers take this route, so transportations are crowded. The reverse route: F)>E)>>A) is less crowded. 
Of course, you have to be careful about where you get on and get off bus or train in this case. In case of the popular route, you can follow a group of tourists. 
■Carry service at Hakone-yumoto station
They transport your luggage from Hakone-yumoto station to your accommodation and back again. It costs from 800 yen per luggage. Hakone-yumoto is an entrance place of Hakone sightseeing area.
■■■
I hope this information helps you.