Odaiba is a futuristic artificial island in Tokyo bay from where an amazing scenery of Tokyo can be seen over the Rainbow bridge. There are shopping malls, amusement centers, scientific museums, gorgeous parks, and a charming coastline. 
1. Sightseeing spots 
(1)Statue of liberty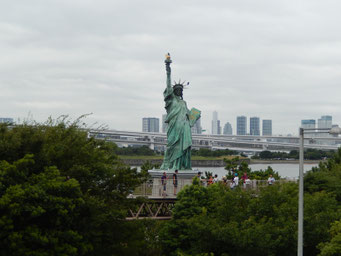 There is the Statue of Liberty in Odaiba Beach Park as well as in New York. It is a replica of the real statue which was brought from Paris and installed there from April 1998 to January 1999 to commemorate "The Year of France in Japan". Now it is popular for visitors to take a picture with it. From this area, you can see a panoramic scenery of tall buildings in central Tokyo and the Rainbow bridge.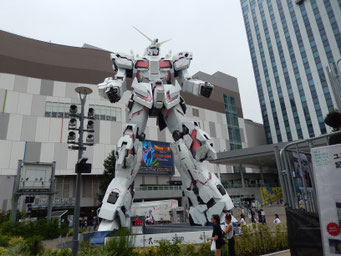 It is a huge robotic statue standing in front of the Diver City shopping center. It is about 19 m tall. At 11:00, 13:00, 15:00, and 17:00 it moves and emits light. Gundam is a huge mobile suit in which a pilot sits in the head to control. The Gundam appeared in a Japanese anime created by a company called Japan Sun Rise and televised from 1979.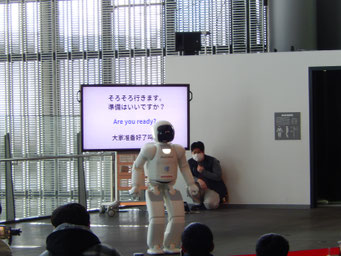 The National Museum of Emerging Science and Innovation, known as Miraikan in short, is a modern museum where you can experience the latest science and technology in Japan. The robots and androids are on display and visitors can interact with them. It is a good place for children and students to learn various knowledge of today and future.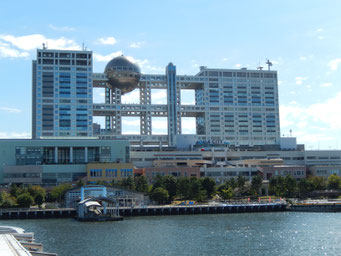 The Fuji TV building is the most distinctive-looking building on Odaiba, a very modern structure with a huge sphere at the top. In the giant ball there is the observation deck. A special elevator leads directly up into the ball. The building is the headquarter of the Fuji TV where various TV programs are being created and broadcasted usually.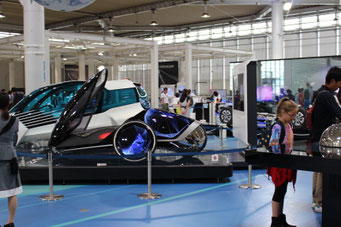 Mega Web is a car theme park that consists of three sections: Toyota City Showcase, Ride Studio, and History Garage. You can see Toyota's latest models and technology in the Showcase, enjoy test rides in the Ride Studio, and explore the history garage to get a feel of the company by learning about their historically significant designs. 
(6) New transit system called Yurikamome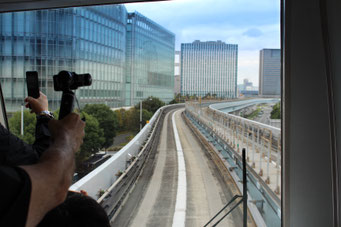 It is convenient to use Yurikamome to go to Odaiba from central Tokyo. The Yurikamome runs from Shimbashi, crosses the Rainbow Bridge, and covers the majority of Odaiba. It is an AGT (Automated Guideway Transit) system controlled by computer, with no driver on the trains. It takes 15 minutes from Shinbashi to Odaiba and it is fun to see sceneries through the windows.
2. Reference
(1) A brochure of Odaiba area by Tokyo government
(2) Home page of the GoTokyo
(3) "Odaiba" by Wikipedia