Cherry blossoms viewing is the Japanese traditional custom called hanami. In modern days, many people have an outdoor party under cherry blossoms during daytime or at night.
The cherry blossom season is from late March through April in Japan. In Tokyo, it is from late March to early April. The blossom is in full bloom only for several days.
The followings are 5 popular spots in Tokyo such as Ueno park, Sumida park,  East gardens of the Imperial Palace, Chidorigafuchi and Kitanomaru Park, and Shinjuku Gyoen park.
1. Ueno Park
Access: Ueno Station
Features: Illumination during blooming season until 22:00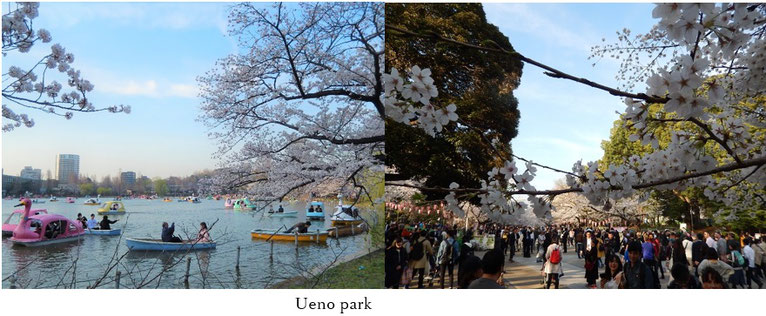 Ueno is one of the most popular and crowded hanami spots in Tokyo, where the trees famously bloom. An estimated 800 cherry trees line the central path, and people picnic on both sides, using blankets or tarps to claim whatever space they can. Lanterns are strung up, so you can party on into the evening.
2. Sumida Park
Access: Asakusa Station
Features: near the Sensoji temple in Asakusa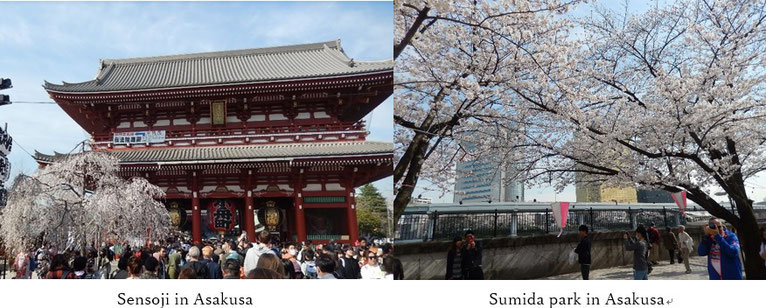 The area stretching from Azuma-bashi Bridge to Sakura-bashi Bridge on the Sumida River is a super famous hanami spot, and has been for centuries. More than 1,000 cherry trees line the river. You can see Tokyo Skytree from here. It is also fabulous to take a mini-cruise on a yakatabune boat.
3. East gardens of the Imperial Palace
Open: 9:00 to 16:30
Access: Otemachi Station, Takebashi Station, Nijubashimae Station, Tokyo Station.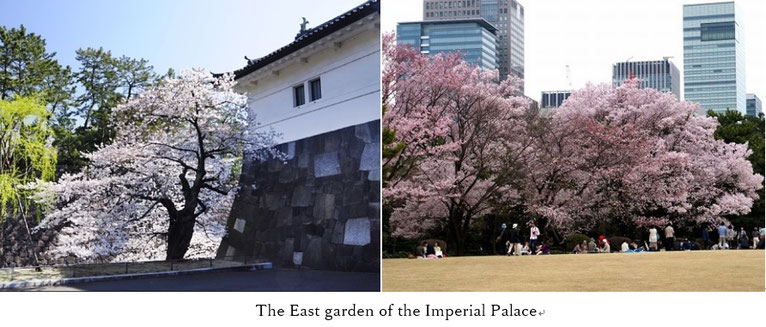 The palace's east gardens are open to public viewing for free. The sakura are a welcome touch of ancient Tokyo standing in contrast to all the concrete in Marunouchi, Tokyo's business district.
4. Chidorigafuchi and Kitanomaru Park
Access: Kudanshita Station
Features: Illumination during blooming season until 22:00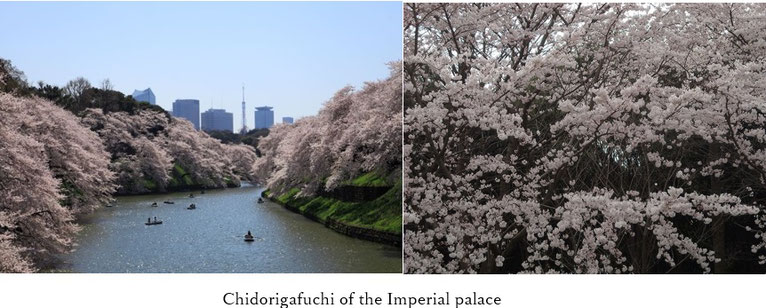 Hundreds of cherry trees decorate the moats of the Imperial palace. There are many small boats for rent. Many people enjoy cherry blossom viewing from boats. Night views are fantastic, because the trees are lit up in the evenings.
5. Shinjuku Gyoen
Admission: 200 yen, Open: 9:00 to 16:30
Access: Shinjuku-Gyoen-mae Station or Sendagaya Station
10 minuted-walk from Shinjuku Station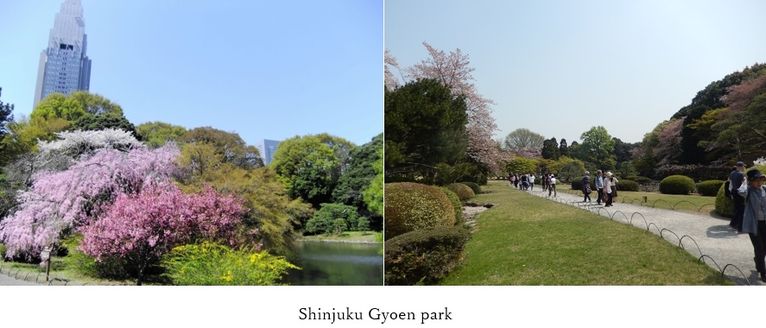 It is a very large botanical garden featuring more than one thousand cherry trees of over a dozen varieties. There are not only Japanese gardens, but also an English landscape garden, a French formal garden and a forest called Mother and Child's forest. There are spacious lawn areas, so many people enjoy picnics. he atmosphere is much less rowdy compared to Ueno Park, so you can enjoy your picnic in peace.